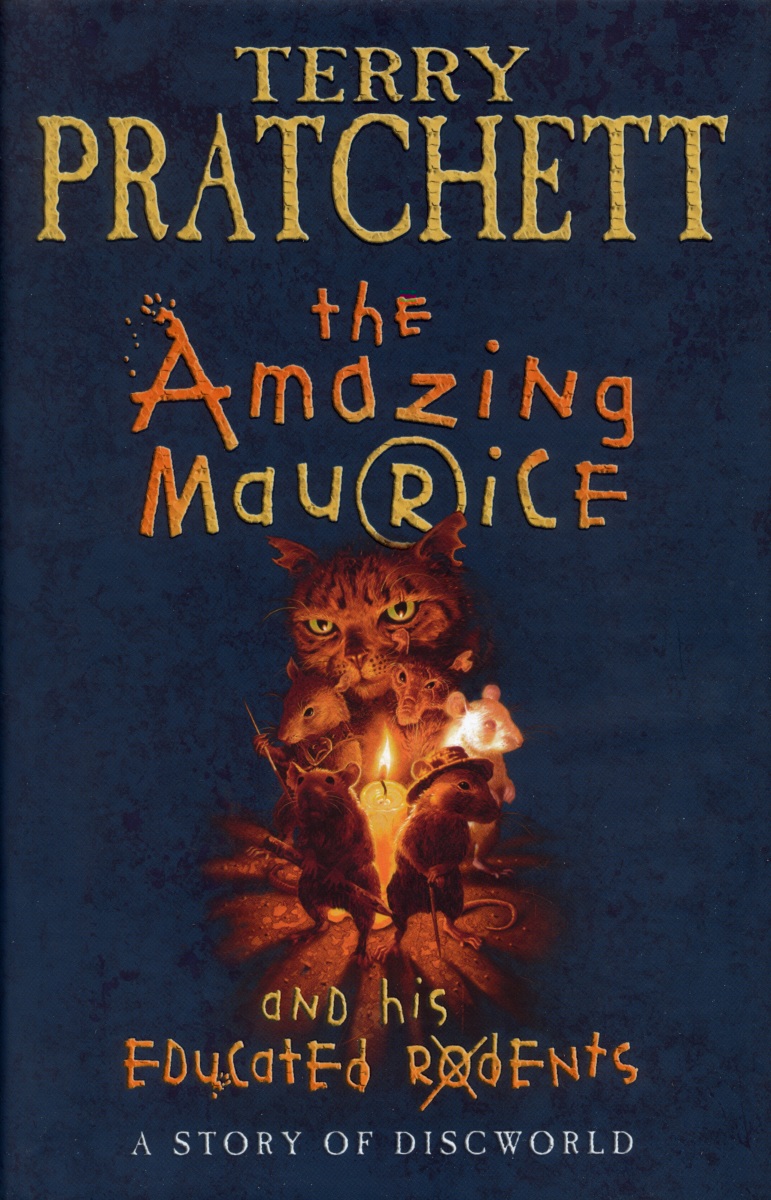 The Amazing Maurice and his Educated Rodents
Terry Pratchett
London, Corgi, 2002, 270p
Maurice is an amazing name for a cat. It suits Pratchett's creation perfectly - he is clever, confident, and a little bit co

nnivi

ng, but he has a big heart

buried

be

neath all that bravado.
I haven't read Pratchett in a while (he is my dad's favourite, so I indulged in Discworld in my teens), but a dose of The Amazing Maurice and his Educated Rodents was just what

I needed
.
Pratchett is well-informed and funny, and his characters are simply a work of genius. In this novel, Pratchett plays with the world of fairy tales, using the Pied Piper as inspiration.
Having eaten some peculiar substance discarded outside a wizarding school, Maurice and his friends (the educated rodents) are suddenly able to talk and think. They have dreams and they write things down. Maurice is shocked to find he feels guilt. But they can also plot and plan.
They talk a boy into helping them, they creep into towns, causing chaos. They scare people, eat food, and widdle everywhere. The townsfolk decide to call on a rat piper - enter the young boy who is working alongside the rats. He whistles a tune, and the rats follow him, pretending to be led away. The boy collects his reward, and they split their winnings.
One day, they stumble into a rather odd towns. Rat catchers are already at work, but the educated rodents find no other rats. Either the rat catchers are doing a really good job, or something odd is at play.
I really enjoyed the world Pratchett has created. It's traditionally fairy-tale-esque, with a clever modern twist conveyed through Pratchett's dry, intelligent humour. What I like about Pratchett's teenage fiction is that he does not patronise, but talks to his reader as he would an adult reader. The story is accessible and fun, and Maurice is marvelous.