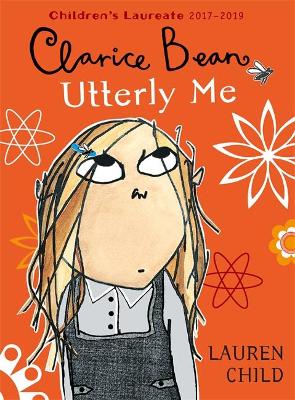 Clarice Bean, Utterly Me
Lauren Child
London, Orchard Books, 2012, 188p
What's not to love about Clarice Bean? She's cheeky, clever and confident. Admittedly, she has been around for quite a while now, but I have failed thus far to jump on the bandwagon, so thought I would indulge in something I knew I would love.
Clarice Bean is an avid reader of the Ruby Redfort books (which Lauren Child has since published as another series). When their teacher sets them a project to make a book exhibit, Clarice Bean and her friend, Betty Moody, decide they can demonstrate what they have learned from the great child spy. And when Betty Moody mysteriously disappears without a trace, Clarice Bean is able to put her spy skills into action in an attempt to find out what has happened to Betty and the Moodys.
Lauren Child's novels are artistic masterpieces. Each page is meticulously planned and executed, filled with illustrations and text swirling around the page. Sometimes you have to spin the book around just to read a sentence.
There is some great junior fiction available these days (despite the plethora of books about fairies and puppies), and this republished issue of Clarice Bean demonstrates the popularity of the genre. But what I love most of all is that this book made me really want to read more Ruby Redfort!