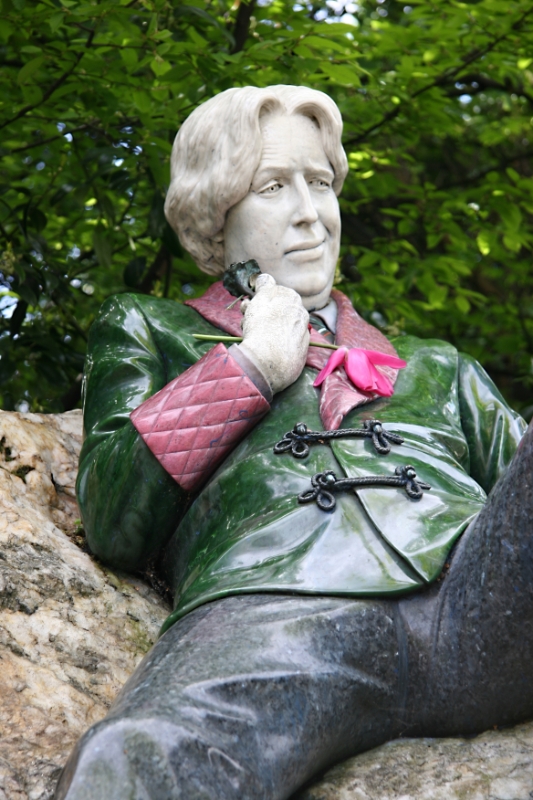 Lady Windermere's Fan
Oscar Wilde
Diderot, 2012, 80p
My love for Oscar Wilde is now several years old, stemming from a trip to Dublin where I got to spend a little too much time around his jade statue. Though, in reality, my affection is probably older than that.
Lady Windermere's Fan is one of Wilde's plays that I haven't read before, somewhat surprisingly. It is a comedy of errors, in which a happily married couple become suspicious of each other when a new and mysterious woman enters their lives. Talk around town is that Lord Windermere is keeping this woman, and Lady Windermere is shocked to find that all the evidence confirms this.
Simply, it is a matter of miscommunication, or lack of communication on Lord Windermere's part, as he tries and fails to protect the woman he loves.
Wilde's writing is full of humour and wit; a sort of comedy commentary about manners and status in late nineteenth century England. This mysterious woman, Mrs Erlynne, is initially condemned by society, gossiped about and speculated upon by the established members of highest social order. But when she is introduced in person, many are wooed by her charm and sweetness - suddenly their harsh words are forgotten and everyone wants to sing her praises. I imagine this was rather commonplace in Wilde's social circles.
One of my favourite Oscar Wilde quotes comes from this novel - and reading it in context made it all the more emotive:
"We are all in the gutter, but some of us are looking at the stars."