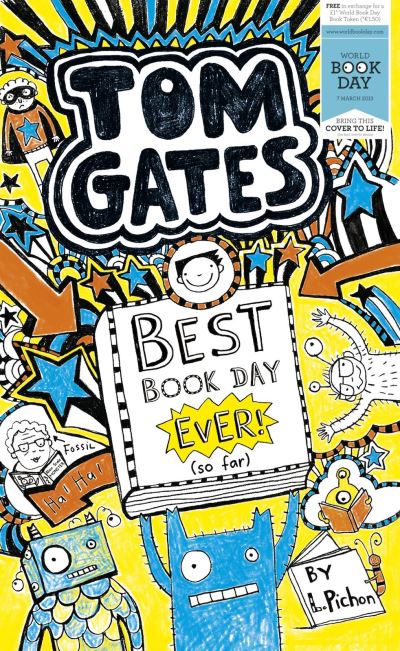 Tom Gates Best Book Day Ever (so far)
L Pichon
London, Scholastic, 2013, 83p
Happy World Book Day! Mostly Books have been kind enough to help us with our celebrations, and provided us with some samples of the books published especially for today, so I thought I'd try a sample; starting with Tom Gates.
Tom's latest adventure takes us with him through his World Book Day celebrations, and his mission to make a prize-winning costume, a subject of much discussion today.
What I love about these books is how normal Tom is. He is very easy to relate to, just a normal school boy with normal 'adventures'. The books are far from intimidating for the reluctant reader - there are lots of pictures a d few words, but it does not look childish. I appreciate this new trend of boyhood diaries, like the Wimpy Kid books. With this short novel, the language is simple and funny, and the characters are like real people. He has a moody big sister and embarrassing parents, just like we all did at that age.
I've always loved the World Book Day books - when I was younger, it was because they are free; but now, it's because they are fun, simple and accessible. And free. There is nothing stopping young people taking advantage of this opportunity to read.